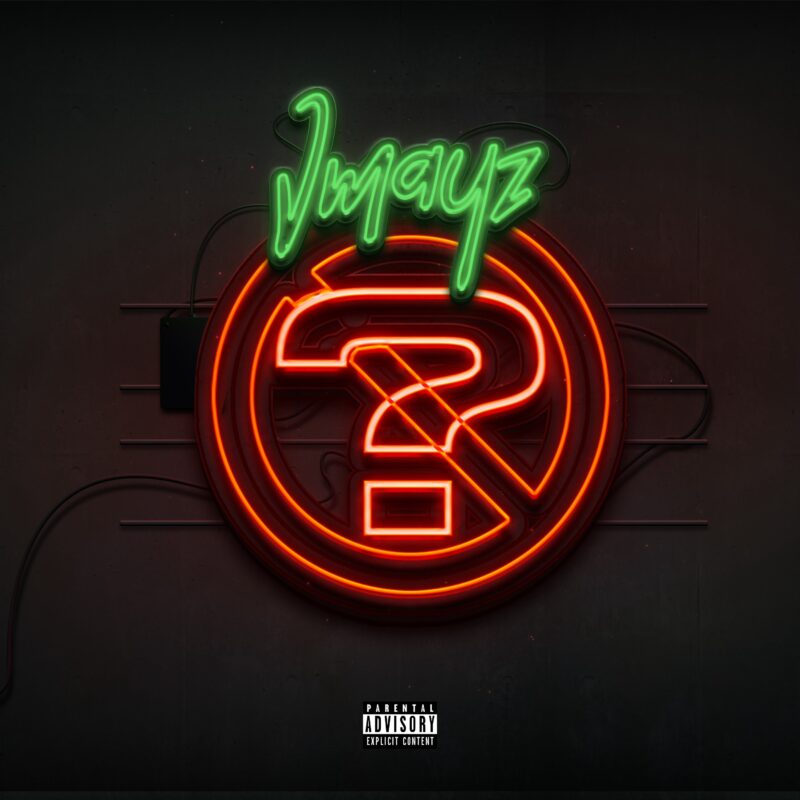 "The time is now for JMAYZ. Though he's been actively releasing music since 2017, it's been his work in 2022 that has raised eyebrows.—RatingsGameMusic
JMAYZ, who has undoubtedly had enormous traction in the Hip Hop movement throughout his compositions as an artist, exploded online with a superb sequence of tracks, putting his name in the game indefinitely as a key contender. A gifted wordsmith with an extraordinary capacity to speak, mesmerizing the complete spectrum of modern hip-hop grandeur with his active vocal skill that flows into a rhythm with an equally enthralling music arrangement.-africanhype
16 December 2022(Denver, Co) Atlanta based rapper JMAYZ releases his full length 2 volume studio album, No Question, available courtesy of Augminished studios/JMAYZ LLC/AWAL/SonyMusic, some of the biggest music companies in the country. Coming in with hot features from N01R, Gassius Klay, Lil Donald, Lil Scrappy, Lil Flip, Lil Twist, Kewlivey, Afroman, Keith Robinson, Elvis Brown, Fevaforever, Flyboi Peeples, and Shoplift Spittz. Get No Question here
This album marks JMAYZ's third studio album, making noteworthy appearances on saycheesetv, worldstar hip hop and atltop20 blogs, which features artists Gorilla Zoe, OJdajuiceman, Project Pat, BanditGangMarco, and many more. JMAYZ has had his gaps in the music industry but he keeps coming harder with each drop. Landing in with well known DJ and industry mogul Superstar J. Kwik, JMAYZ has released 3 mixtapes since 2015.
On this album is his catchy single Wisco Cheese which is gaining a lot of popularity on social media for its rhythmic and energetic dance tune. JMAYZ's "Mr. B's" video takes place in Denver, Colorado where JMAYZ has spent his last few years on probation, terminated early 2022. Still coming in with hit feature "Over Here" with Project Pat which is gaining a lot of popularity on Spotify. Watch "Mr. B's" here
The joint album with Lil Donald "Trapmatized", hosted by DJ Fresh & DJ JayT, has JMAYZ staying relevant in the hip hop game and making him and rising star. Lil Donald has hit single "Do Better" which has over 100 million streams via platforms.
Follow JMAYZ:
Jmayzent Jmayz100 jmayz
JMAYZ - No Question:
1. No one is the 1 (Prod by Daniel Few)
2. Doing it wrong ft Kewlivey (Prod by Shadmaadeit)
3. Paper Angels (Prod by Daniel Few)
4. Knock it out (Prod by Drummajai)
5. Mr. Bs (Prod by Xinblack)
6. Poppin ft Gassius Clay (Prod by shadmaadeit)
7. Lost Me ft Lil flip (Prod by shadmaadeit)
8. Cap N Gown ft Lil Scrappy (Prod by Scorp Dezel)
9. Money Counter (Prod by shadmaadeit)
10. One night ft Afroman & Keith Robinson (Prod by shadmaadeit)
11. Sleeping w the enemy (Prod by CaptainGbeats)
12. Figure it out (Prod by Tasha Catour)
13. Wisco Cheese (Prod by AJblazin)
14. Rocks at the Pen ft Flyboi, Shoplift (Prod by B4man)
15. Jay or Fee ft FevaForever (Prod By Fevaforever)
16. RIP Trouble (Prod by Daniel Few)
17. New Mercedes' ft Gassius Klay (Prod by shadmaadeit)
18. Winners and Losers (Prod by Dzottdrip)
19. 15 minutes ft NO1R (Prod by shadmaadeit)
Volume 2
1. Cheap Talk (Prod by JBturnmeup)
2. Get to the money ft Elvis Brown (Prod by shadmaadeit)
3. Mob Shh (Prod by Mulah Beatz)
4. Pull Up ft Lil Twist (Prod by Scorp Dezel)
5. To The Bank ft Lil Donald (Prod by Ruelz)
6. Diamonds ft Kewlivey & Gassius Klay (Prod by Daniel Few)
7. Day Drip (Prod by shadmaadeit)