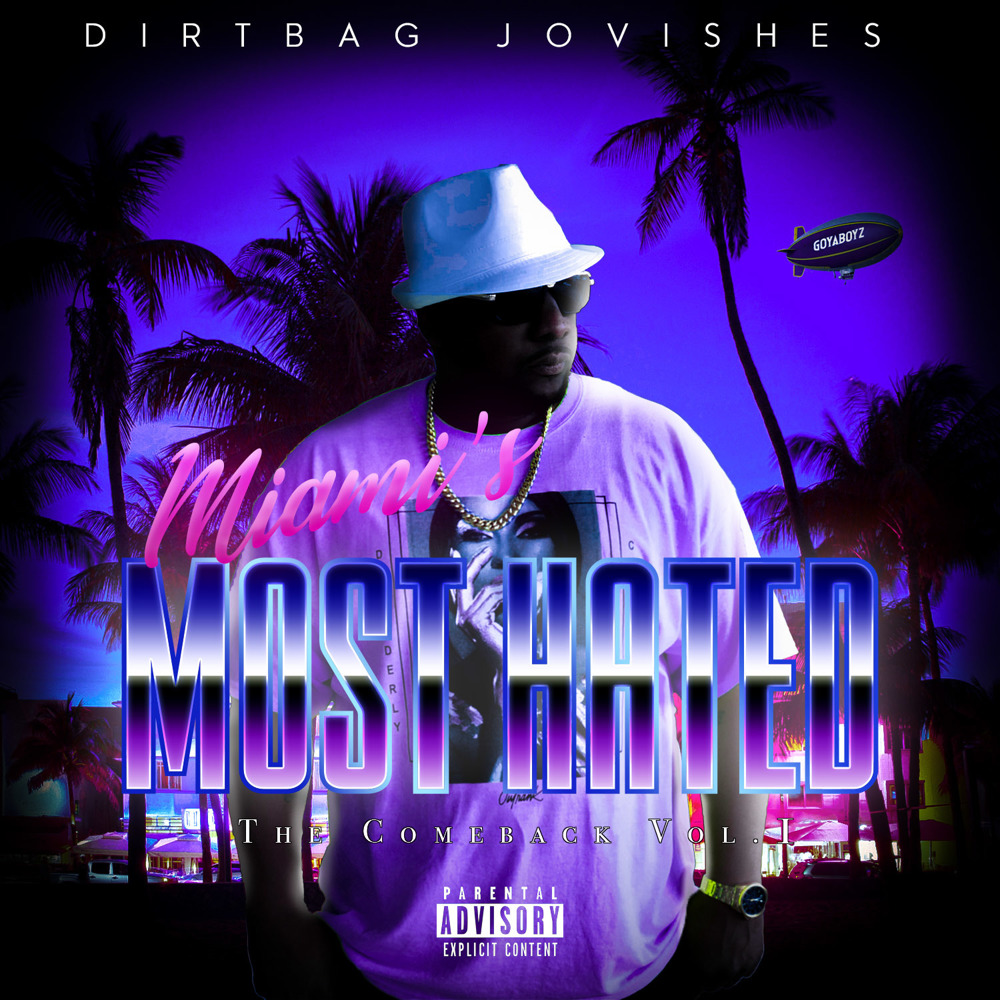 Recording Artist From Miami, Florida Known as Dirtbag jovishes Formally Signed Jive Records/ Cool & Dre's Epidemik Records Is Back! With 15 track mixtape titled "Miami's Most Hated". 
 Dirtbag has worked with the biggest names in the music industry including Monica, Busta Rhymes, Mystical, DJ Khaled, Timbaland,  Jazze Pha, Bun B, Kelly Rowland, Missy Elliott, Rick Ross, P-Diddy, Pitbull & many more! With hit songs such as his collaboration with Monica & Missy Elliott, "Get It Off. Dirtbag's unique drawl soon had clubgoers across the country lip-synching, "Listen, baby, I'm a Dirtbag & also being featured on the official soundtrack of "The Fast and the Furious" movie. Fans worldwide have been wondering what happened, its the return of Miami's Lost Child!  
Dirtbag took to his Instagram account and let the fans know why he took a break from the music industry and that he apologizes to Rick Ross, Cool & Dre, and other major artists he worked with in his career, he says he has no issues with anyone and he's put the beef behind him & squashed it.  Miami newest superstar Zoey Dollaz who is part of Future's Freebands label recently Co-signed Dirtbag before his "Miami's Most Hated" mixtape release saying "Dirtbag is one my favorite rappers for real!" hinted them working together real soon!  
 "Miami's Most Hated"  Mixtape is starting to gain momentum on Soundcloud with over 100,000 views is winning the attention of virtually every major label and soon will thrust him back into the spotlight.  Check the mixtape below and the IG post Zoey Dollaz Co-signing Dirtbag.
https://www.datpiff.com/Dirtbag-Miamis-Mosts-Hated-mixtape.942684.html 
View this post on Instagram

 

A post shared by DIRTBAG (@dirtbag305_) on Jan 29, 2019 at 7:01pm PST

 
Website: Dirtbagjovishes.com
Follow @Dirtbag305_ On Instagram